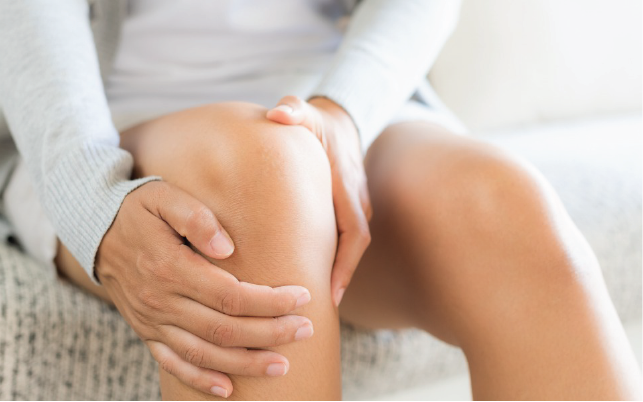 Are you suffering from these pain issues?
Rheumatoid Arthritis
Neck, Shoulder & Back Pain
Muscle Aches
Hands, Knee, Joint Pains
Sprains, Strains
Sports Injury, Recovery
Natural Pain Relief In 2 Simple Steps
Emu Oil Balm
Liniment
Emu Oil Capsules
Step 1
Emu Oil Balm
Apply Emu Oil Balm on affected areas 3-5 times daily or whenever necessary. It does not sting or cause more pain even on broken skin. Suitable for all ages & skin types.
Step 1.1
Liniment
It has the same purpose as Emu Oil Balm. Emu Oil Liniment from Emu Tracks is also suitable for pre workout or muscle recovery after workout.
Step 2
Emu Oil Capsules
Optional: Emu oil can be taken orally. It is a natural source of Omega 3,6,7,9 & K2. It has anti-inflammatory properties to reduce joint, muscle pain. Take 3 capsules 2-3x daily until condition improves. Take 3 capsules a day for daily maintenance.
Used by thousands around the world
Aborigines of Australia used Emu Oil for centuries to treat bodily pain & aches. Today Emu Oil is used by thousands around the world.
Natural Source of Omega 3,6,7,& 9
Emu Oil is a rich natural source of essential fatty acids, Omega 3,6,7& 9 necessary for good health and well being.
Scientifically Proven to be Anti Inflammatory
Studies prove Emu Oil to be a potent anti inflammatory with superior penetrating ability to deliver its benefits deep under the skin fast.
Promotes Recovery, Reduce Swelling & Inflammation
Research shows that emu oil penetrates skin easily to deliver the benefits of vitamins A, D, E, F & K2 to reduce joint & muscle pain, swelling & inflammation.
Australian Made & Owned
Emu Tracks Emu Oil from the native farmed emus in Australia is rendered using a trademark process to preserve the therapeutic qualities of the oil.
Suitable for All Skin Types & Ages
Emu Oil is hypoallergenic and suitable for sensitive & delicate skin of mature adults. It is gentle and does not sting or cause more pain when applied.
Uncle William, 73yrs
Singapore
Recovered from Disc Disorder
"It was a painful journey,…You can do it!"
Avoided Knee Surgery
"I can now walk without umbrella or walking stick!"
Mark Lee
Ironman Triathlete
Muscle Recovery
"Emu Oil Balm Is Very Effective!"
Non Steroidal
Emu Tracks Pure Emu Oil Products are fast acting & effective yet contains NO steroids. Users enjoy peace of mind using them constantly without fear of any long term side effects.
100% Pure & Natural
Emu Tracks Pure Emu Oil is registered with The Therapeutic Goods Administration, Dept of Health of the Australian Govt. All products are 100% Free from petrochemicals, additives & fragrances.
Non Surgical
Needles and surgeries are painful procedures for sufferers, this is made worse by costly, repeated consultations. Emu Oil Products are natural remedies, non-invasive & painless.

Cost Effective
You will be surprised how little it costs for true relief when you use Emu Tracks Emu Oil products. Especially if you have tried almost everything. Best of all, It Works!
What is Emu Oil?
Emu Oil is derived from the fat of Australian Emus. Historical records show that the Australian Aborigines have been using this wonderful oil for thousands of years to relieve skin problem, pains and wounds. The emu skin was hung from a tree and the fat and emu oil were extracted. Moreover, the skin was also used as a wrap on wounds and skin ailments, among others. The new settlers discovered the oil and after testing the oil's reputed properties, propagated its use. Emu Oil is a naturally rich source of Omegas 3,6,7 & 9, these are essential fatty acids needed for optimum health but are not produced in the human body. Emu Oil also provides our body with necessary vitamins A, D, E, F & K2. Emu Tracks is proud to be the choice brand of emu oil used for research in universities and hospitals. Scientists have confirmed the many medicinal properties of emu oil and it's varied use.
Why Emu Tracks?
Emu Tracks was founded on a commitment to producing the most natural range of emu oil products available, free of harsh petrochemicals, preservatives and additives. Emu Tracks is the only company in the world to produce Pure Emu Oil using a trademarked process of rendering, refining and manufacture of products in a fully integrated facility. This process maximises the therapeutic quality of the oil and ensures its superior quality. Emu Tracks is both ISO 9001 Quality Management and Good Manufacturing Practises (GMP) Certified.
How is it derived?
Emu Oil is naturally derived from the fat of the Australian emu, a native flightless bird that resembles an ostrich. Only farm bred emus are used to produce emu oil and the birds are maintained in a free range environment. The birds are processed in licensed facilities and all by-products including the meat, leather, feathers and eggs are utilised. As a 100% natural pure oil that is not over processed, different batches of emu oil differ in colour (ranging form clear to milky), texture (liquid to creamy to slightly grainy) and viscosity (very liquid to slow flowing). Emu Tracks Pure Emu Oil guarantees the maximum therapeutic properties in emu oil.